Christmas Gift Guide 
Christmas is SO FAST on the approach and if like me you are totally unprepared, we've got you covered with a gift guide, full of geeky goodness, that you can order quick and not be accused of a being a last minute gift buyer. Even though you are, but we won't tell anyone promise!
Comic book fans, start your engines
A Bladerunner-esque thriller about an Indigenous Australian detective's quest to save his people from almost certain annihilation. Perfect for fans of sci-fi thrillers. Pick up your digital or print copy here. We reviewed The Resurrected, you can read that here. 
Griff Gristle is our only protection from the nightmares of the deep, and the nightmares are rising! Ideal for fans of creepy sea creatures and adventurers like Captain Nemo and HP Lovecraft. Also from Madius: Tales of Horrere, Incredible Bun, The Exchange. 
Twelve-year-old UFO enthusiast Dexter Draper's world is turned upside down when a six foot tall talking bunny called 'Megatomic Battle Rabbit' (or Bob to his Mother) crash-lands into his life. Perfect for fans of Ben10 and The Goonies. Pick up your copy here.
Kelly Arnold and her friends are hanging around a tower block, dressed like tiny grim reapers, when everything gets too real. Like it or not, they must face the scampering nuisance of death itself. We reviewed Little Deaths here. You can pick up digital or physical copies here.
Nina Rodriguez knows there's a hidden magical world run by ruthless cabals hiding in Los Angeles. And when a giant magic beast kidnaps her sister, Nina must confront her past (and her demons) to get her sister back and reclaim her life. Perfect for fans of The Wicked and The Divine and Riverdale. 
Killtopia is a cyberpunk graphic novel series set in a mega-city in future Japan, where heavily-armed Wreckers are paid to hunt rogue mechs for money, fame and glory. We've reviewed one and two. You can get copies here, along with other great BHP titles! 
Instead of individually going through the MILLIONS of Vault titles we'd suggest this holiday season I'm just going to group them together. So my personal recs are: These Savage Shores, Fearscape, Friendo, Sera and the Royal Stars, Plot, Resonant and She Said Destroy. You can find all the reviews we've done for the Vault titles in our Vault section.
Art/ Prints/ Pins
Know someone who would love the gift of art? Who doesn't love a print to add to their collection, or a pin badge for them to proudly display on their jackets?
Illustrator Abi Stevens creates beautiful pins, stickers and prints often featuring animals, nature and something a bit magical.  Check out her store here.
One of my all time favourite artists is the incredibly talent Jen Bartel and if you are looking for a gift that absolute wows then be sure to check her store out! She also illustrated the incredible comic series Blackbird, which I can not recommend high enough! And it features up there, back in our comic section. She also does some of the most ridiculously beautiful prints and amazing badges, you literally could not go wrong with anything from her store. She also does gift cards! 
Gamers
Right, it is time for us to raise our controllers and get our game on so, these are my recs for awesome game related gifts: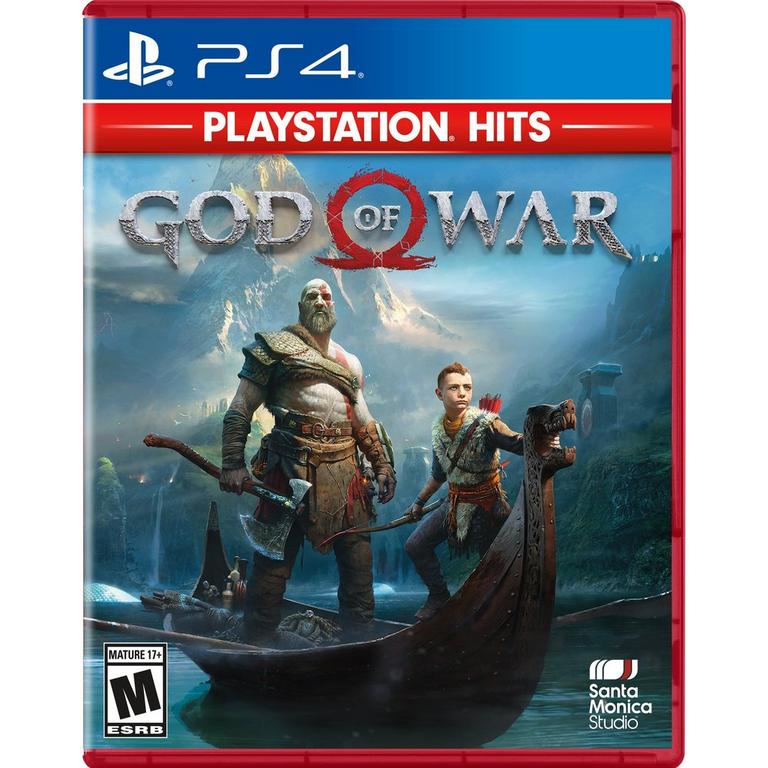 God of War, it is PS4 only so make sure your gift recipient has a PS4, but, if they love adventure and Norse Myths, they're going to LOVE this big time. 
Pokemon Sword or Shield, it's the first full Pokemon adventure for the Nintendo Switch. It is a wonderful edition to the Pokemon family, featuring updated visuals, new Pokemon and some old faces. 
Star Wars: Jedi Fallen Order, available on both Xbox and PS4. Another adventure game set in the world of Star Wars, hone your skills as a Jedi and master the art of the lightsabre! 
Luigi's Mansion 3available on the Nintendo Switch and Switch lite, Luigi is back to save the day and rescue his friends! We reviewed the gamehere.
Dungeons and Dragons
Thinking now is the time to get into the iconic roleplaying game? Pick up the starter set which will have everything you need to get started quickly.
Get your dice from the wonderful Valkyries RPG who are coincidentally named like us, but are forging the trail in beautiful dice creation!
Extras
Marvel Studios Collector's Edition Box Set – Phase 3 Part 1, part 2 also available as well as boxsets for Phase 1 and 2! Perfect for the MCU fan in your life! Pick it up here.
Know someone who loves Pokemon go? Get them a super cute power bank to keep them catching em all for much much longer! Grab yours here.
Zavvi have an awesome range of Tee shirts for every kind of nerdy thing you can think of and most are on offer for 2 for £25! Pretty solid deal, one for them, one for you!
Need some cosplay props or want something awesome from your favourite film? Check out the The Geek Forge over on Etsy!
No matter what this festive season brings  from everyone here at The Valks we wish you all the best! 
---
Supporting The Valks!
Any and all commission paid to the Valks through affiliate schemes or patronage goes back into the site. It helps with the hosting costs and the running costs. Anything you purchase through our links does earn a small commission at no extra cost to you. The continued support of our wonderful community is what keeps us going, so thank you again and again!
As always we hope you enjoy, if you would like to support our podcast and the site you can join our Patreon here: https://www.patreon.com/thevalkyries
If you don't want to join up but want to support us, you can donate via Kofi here: https://ko-fi.com/I2I6FUC7
Want more from the Valks? You can listen to our podcast over on Spotify| Tunein| Stitcher| Google Podcasts| Apple Podcasts|Anchor FM